Heroic — Champion BLAST Premier Fall Finals 2022
perepelovsky
1583
Mere om turneringen:
BLAST Premier Fall Finals 2022
BLAST Premier: Fall Finals 2022 has come to an end. As part of the competition, which was held from November 23 to 27 in Copenhagen at the Royal Arena, eight teams from Europe, North and Latin America competed for a total prize pool of $425,000, rating points, and also a ticket to BLAST Premier: World Final 2022. The Danish team Heroic became the champion of the tournament, which defeated FaZe Clan with a score of 2:1 in the grand final (Overpass - 16:11; Inferno - 12:16; Mirage - 19:16).
The championship for Xizt wards began with a victory over Ninjas in Pajamas, after which the Danes guaranteed a place in the playoffs. However, in the final fight for a ticket to the semifinals, the team lost to FaZe Clan (0:2) and went to the 1/4 finals.
However, Heroic made an excellent run in the playoffs, first defeating G2 Esports (2:1), and then leaving Team Liquid out of the grand final (2:1).
Heroic-FaZe Clan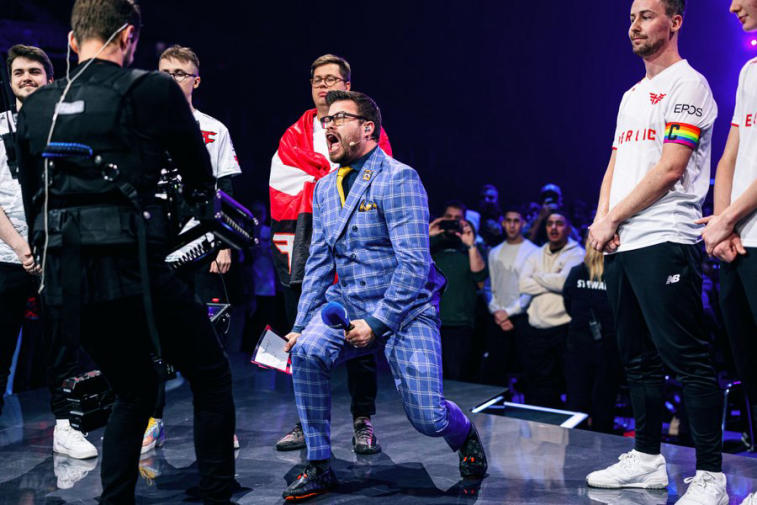 The grand final of the competition started on the Overpass map, which became the choice of the Danish team. However, FaZe Clan managed to seize the starting advantage by being ahead. And yet, towards the end of the first half, Heroic managed to rectify the situation and got a minimal advantage — 8:7. After the side switch, the intrigue escaped the server somewhere, while the Danes squeezed the opponent and quickly took the lead in the series — 16:11.
Next, the teams moved to the Inferno map, which turned out to be the choice of FaZe Clan. Here the situation was again in favor of the Danes, until RobbaN's wards found the opponent's weak point and reduced the gap to a minimum - 8:7. In the second half, the audience saw countless force rounds and trades won. However, in the end, FaZe Clan managed to break Heroic's resistance and equalize the score in the series — 16:12.
Everything was decided on the Mirage map, where the Danes quickly took the game into their own hands and reached a confident lead after winning back on defense — 11:4. However, after switching sides, FaZe Clan managed to give a powerful comeback and make it to overtime. And yet here Heroic managed to prove its superiority by completing the final victory — 19:16.
BLAST Premier: Fall Finals 2022 results
1st place: Heroic — $200,000 + 4,000 points + slot to BLAST Premier: World Final 2022
2nd place: FaZe Clan — $85,000 + 2,000 points
3rd-4th place: Team Liquid and Ninjas in Pajamas — $40,000 + 1,250 points
5th-6th place: G2 Esports and NAVI — $20,000 + 500 points
7th-8th place: OG and Fluxo — $10,000 + 250 points
Mere om hold:
Heroic
Related news
CS2 (CS:GO) Seneste nyt