MIBR vises muligvis i LoL
lie
2078
Mere om turneringen:
CBLOL Split 2 2022
The giant of the esports scene CS:GO and VALORANT, Made In Brasil, akaMIBRwill soon be able to show the world their roster in an absolutely new discipline for themselves - League of Legends. And they will perform on their home stage, onCBLOL splitsand are currently negotiating with the Miners.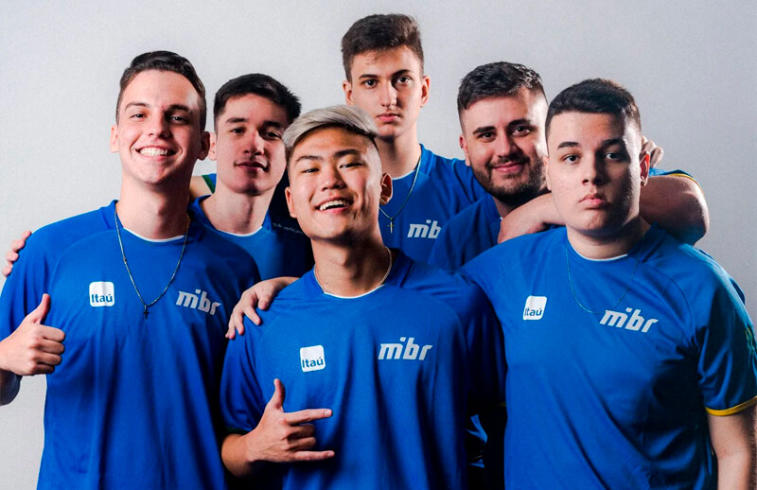 This is reported by MGG, one of the largest Brazilian gaming and eSports media. According to their close sources, MIBR are now actively negotiating for a slot on CBLOL next year.
In general, the League of Legends esports scene in Brazil is changing right before our eyes. Right now, and with plans for 2023, we are in for some changes. Los Grandes have already acquired the Flamengo Esports slot permanently along with the team itself, turning into Flamengo Los Grandes. And another esports organization, Fluxo of Free Fire, is in talks with Rensga Esports, which are taking place without consensus, as far as is known at the moment.
One of the main problems for MIBR when entering the League of Legends ecosystem, namely splits from Riot Games CBLOL themselves, will be that they are a subsidiary of Immortals. The latter own a slot on the LCS, where they have been actively competing for several years, and Riot Games policy does not allow one owner to have more than one slot in the continental league. According to MGG, MIBR is already working on a solution to this problem, which will most likely lead to a separation of the franchise from the parent company.
The representatives of Miners or MIBR themselves do not comment on the situation, although they do not refute the fact of negotiations.
Mere om hold:
Miners.gg
Related news
LOUD vil repræsentere Brasilien i World Championship 2022
CBLOL
Worlds 2022
World Championship
Eternal Fire slår ud MIBR s ESL Pro League Season 17
Ugentlig CS:GO nyhedsoversigt (rygter omkring G2 Esports og Vitality, meddelelse WePlay Academy League Season 5)
WePlay Esports
Rygter
Bekendtgørelse
Vitality
G2 Esports
WePlay Academy League
LoL Seneste nyt